Location : Noida India
Duration : 6 months
Type : Full Time in office
Stipend : ₹ 10,000 /month
About Samta Infotech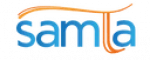 Samta is a human-centric software solutions company with offices in Singapore and India. We are passionate about creating best-in-class global products to help companies maximise their impact to generate value and innovation.
They help you envision your business for the digital world and accelerate your transformation by integrating our software engineering strengths, strategic consulting and design thinking capabilities, to provide real business value unlocked through human-centered technology solutions. EIDEA is our foundational cornerstone in creating significant value for our clients.
About the internship
Selected intern's day-to-day responsibilities include:
1. Monitor the security access and report probable cyberattacks to a superior employee in the company
2. Respond to cyber-security threats, vulnerabilities, events, and incidents
3. Find security breaches, along with their root cause act as a technical contributor during major security incidents
4. Meet team operational metrics
5. Maintain up-to-date knowledge of cyber threats
6. Drive continuous learning and knowledge sharing within the team
7. Support internal stakeholders and projects
8. Work on client visit for solution implementations
9. Work on other related activities as required by management
10. Respond to cyber-security threats, vulnerabilities, events, and incidents
Also Read : Top 20 Best Computer Networking eBooks to Download
Requirements: Knowledge of VAPT tools like Burpsuite, Qualys, and Nessus will be an added advantage.
Skills Required:
1. Good oral and written communication
2. Active listener
3. Presentation skills
4. Team player
5. Critical thinking and logical reasoning
Earn certifications in these skills
Learn Git & Github
Learn Ethical Hacking
Who can apply
Only those candidates can apply who:
1. are available for full time (in-office) internship
2. can start the internship between 16th Jun'23 and 21st Jul'23
3. are available for duration of 6 months
4. have relevant skills and interests
Also Read : Junior Information Security Analyst | 2023